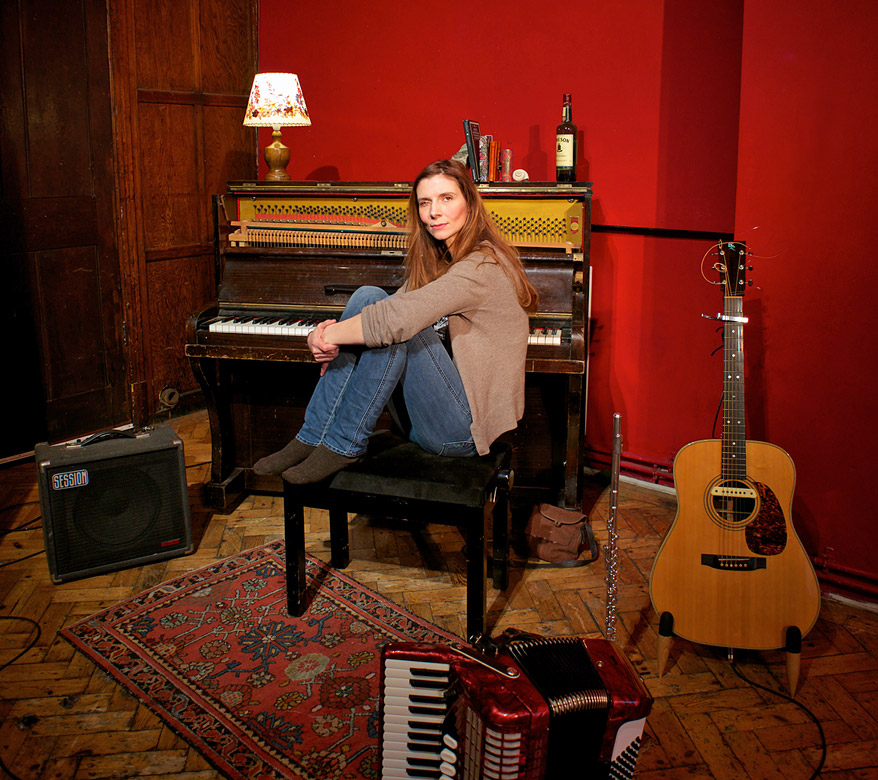 Now a widely known singer
/
-
songwriter and guitarist in her own right, Gill also played accordion, piano and flute for nine years as part of Emily Barker & The Red Clay Halo, and plays regularly with other musicians and bands. Her lyrical modernist folk conceals a dry wit and some darkly complex and carefully nuanced songwriting
...
"An album rapt attention was made for."
David Kidman, FATEA
"This is gorgeous, what a beautiful record."
Bob Harris, BBC Radio 2
"A beautiful sounding record, beautifully sung and arranged." Cerys Matthews, BBC 6 Music
"One of the UK's finest contemporary folk groups." Folk Radio UK
Gill's second album Light The Boats was released in September 2013. Many tracks have had radio airplay, by Cerys Matthews, Bob Harris and Dermot O'Leary among others.
The album was a Folk Radio UK Featured Album of the Month, and was chosen as one of their Best Albums of 2013. Gill talked about the background to the songs in an in-depth interview with FRUK's Simon Holland; there are more review links on the Reviews page.
Gill toured songs from the new album – and more – from Teesdale to the West Country to a sold-out launch party at the Green Note in London. And one great result of the tour, by popular demand, was the live-session The Sickle Swing EP.
Details and song samples on the Light The Boats page...
The Albums
Live EP
Vinyl singles
Merchandise